Living nativity scenes
In Puglia, over the Christmas holidays, cribs come alive, the statues replaced by amateur actors who bring the Nativity scenes to life, creating a magical atmosphere.
Scenery is created that harks back to the time of ancient Bethlehem, with glimpses of everyday life in a stunning blend of tradition, folklore, sacredness and mystery.
From the Gargano peninsula in the north, to the central Valle d'Itria, all the way down to the Salento peninsula on the heel, enchanting locations such as old city centres, karst caves, disused oil mills, renaissance palaces and farmsteads throughout Puglia embrace visitors in the warmth of Nativity scenes, while festive food and drink also play their part in making it an experience to remember.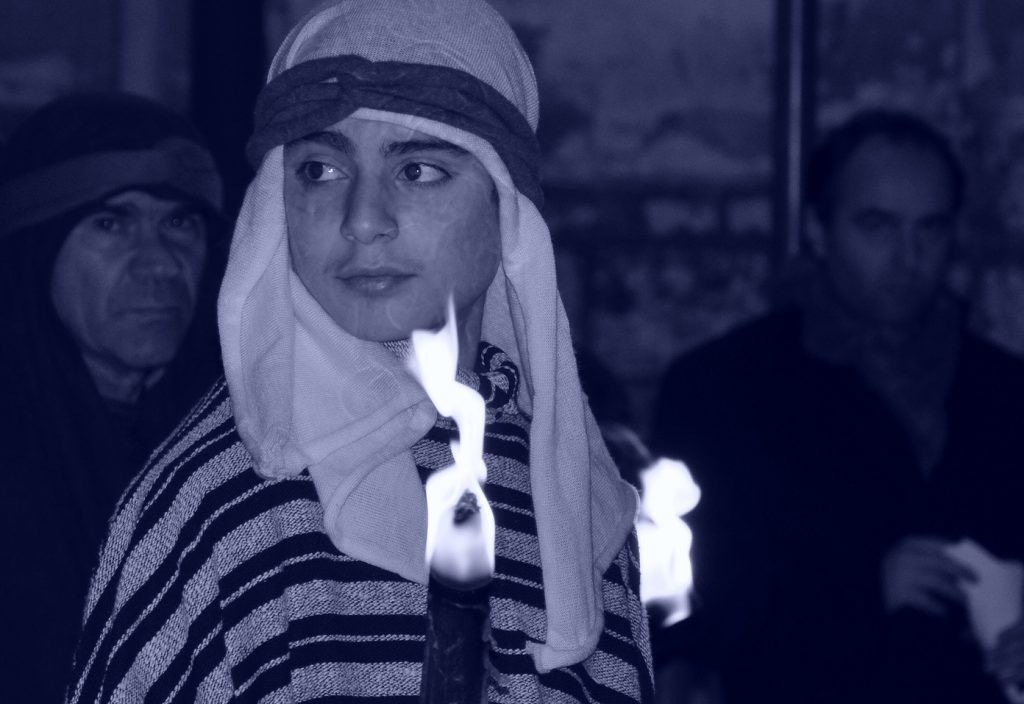 Living nativity scenes are mainly set in picturesque old town centres, sometimes using theatrical backdrops. Stroll through the alleyways overflowing with craft workshops – some purposely set up for the occasion, others still in business – that preserve the traces of the work of yesteryear, enabling us to rediscover ancient crafts such as those of the farrier, the knife grinder, the basket maker, the weaver, while farmers' wives knead dough into bread or shape it into the famous orecchiette pasta and taralli.
In Bari province, for example, in Alberobello, more than 200 costumed figures accompany visitors along narrow streets lit by oil lamps, as they act out scenes from popular theatre, providing a great opportunity to discover the territory and its Christmas specialities.
In Polignano a Mare, a Nativity scene is recreated in the charming old city towering above the waves. Meanwhile, Valenzano sets up Jerusalem market and Herod's Palace, through which a procession of the Magi on horseback is led to the Holy Family's rude stable, by shepherds and their flocks, with ox and ass, angels in adoration and figures in traditional ancient Judean costumes.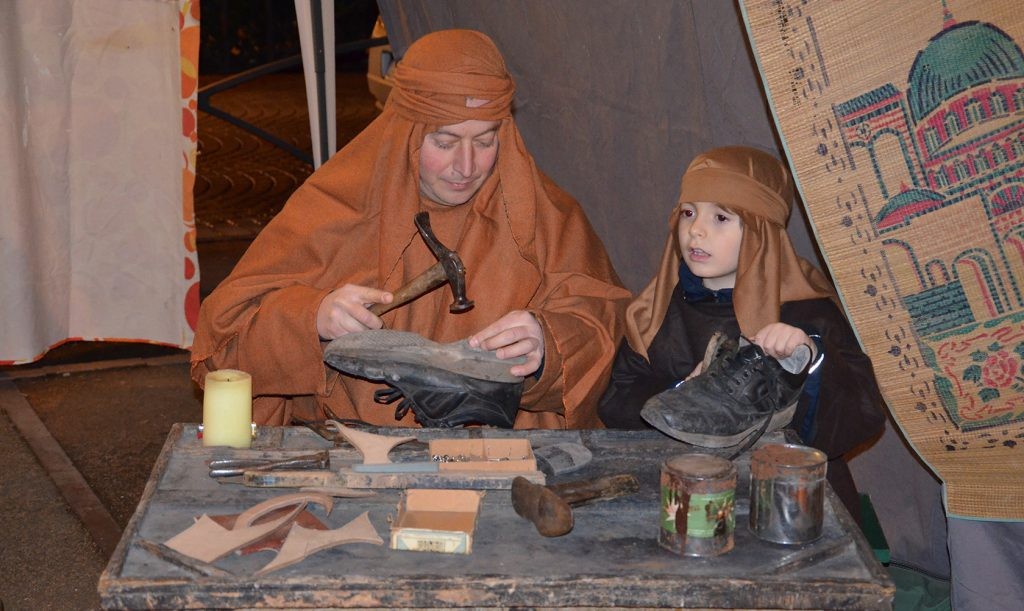 Up north in Foggia province, against the backdrop of the small hilltop town of Biccari, a living nativity scene is played out in ancient wine cellars and grain warehouses, where visitors can taste typical dishes based on cheese, polenta and pettole.
Just round the corner from the jewel that is Ostuni, the hamlet of Pezze di Greco puts on a highly original living Nativity scene, with scrupulous attention to historical detail, part of an ongoing project for the Museo della civiltà contadina (Rural Life Centre).
In the province of Taranto, the Vallone karst caves close to Crispiano are where Puglia's most famous living Nativity scene unfolds.
In Lecce province, on the hill known as Monte Orco near the town of Tricase, a huge Nativity scene takes place over an area of four hectares, where costumed figures act out their roles in a natural setting, recreating a historical atmosphere watched over by Roman soldiers.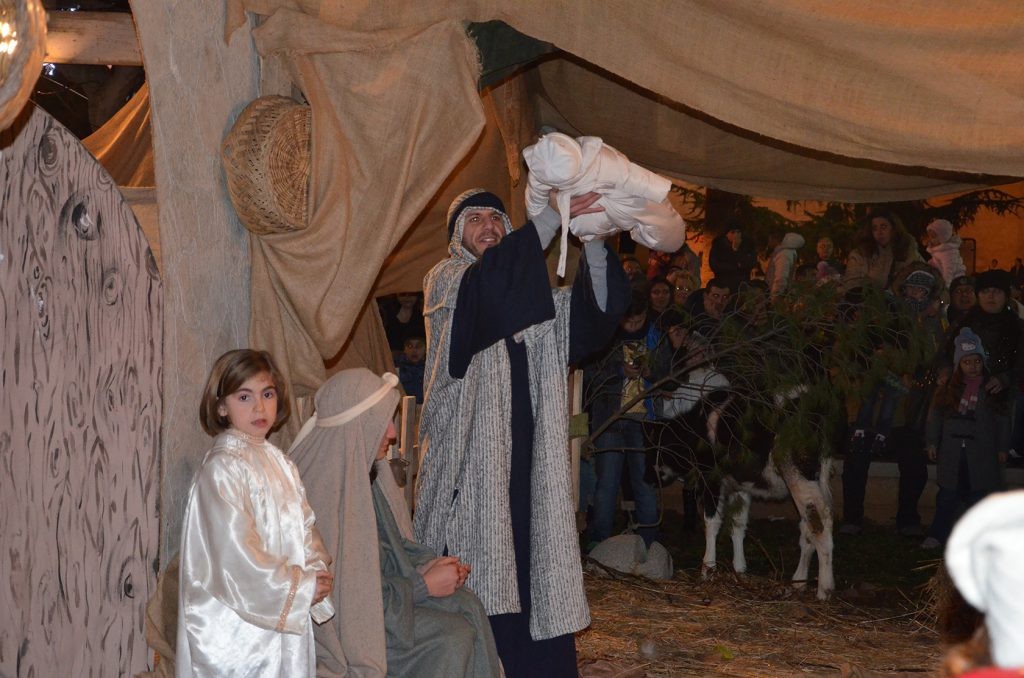 From Christmas Eve through to the Epiphany, all across Puglia thousands of inhabitants dedicate their time re-enacting the mysteries of the birth of Baby Jesus, stepping back into that peasant culture that is so strongly rooted in our collective soul. This is an enchanting part of the typical hospitality that we Pugliesi extend to increasing numbers of visitors.