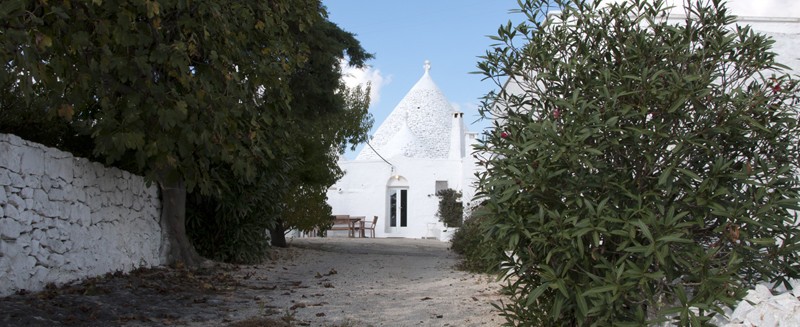 Our story begins in the heart of Puglia, in the enchanting Itria Valley, straddling the provinces of Bari, Brindisi and Taranto.
A group of trullo and masseria owners, each moved by a deep love for the area, decided to restore and live in buildings of ancient beauty.
Physical and emotional places, spaces of thought and action, an escape from the mundane humdrum of daily life.
These home-owners were fulfilling their dream make a living by sharing their homes and their local knowledge with visitors looking to explore the area.
Vigne di Salamina is one of these magical properties, as well as the name given to the tour company. For over 15 years, managing director and legal representative Nicla Ferrante and her team have been providing sustainable hospitality at a human and environmental level.
Their aim is to promote the area's beauty and art, to safeguard its historical and environmental treasures, and to help spread the word about the Valle D'Itria's culinary tradition.
Vigne di Salamina's efforts to pursue these goals were recognized by being awarded the European Charter for Sustainable Tourism in Protected Areas (ECST), obtained in December 2015.
Vigne di Salamina also lies within the Coastal Dunes Regional Park which goes from Torre Canne to San Leonardo, one of the most interesting and important protected areas in Southern Italy, which benefits from the environmental protection and sustainable economic development provided by the park.