Artisans and Artists of Puglia
Puglia is a region for going on enchanting walks and unforgettable holidays, but it's also a place of talent, which has a tradition of artisans and artists learning to know and love the various raw materials they use to make their works of art.
Now that the latest generation of craftsmen and women are using state-of-the-art techniques, their work has become a significant economic resource for the region.
Wrought iron, ceramics, papier-mâché and glass are just some of the materials which artists use for their creations.
Puglia has some great artisans, who make railings for balconies or handrails, candlesticks and wrought iron beds.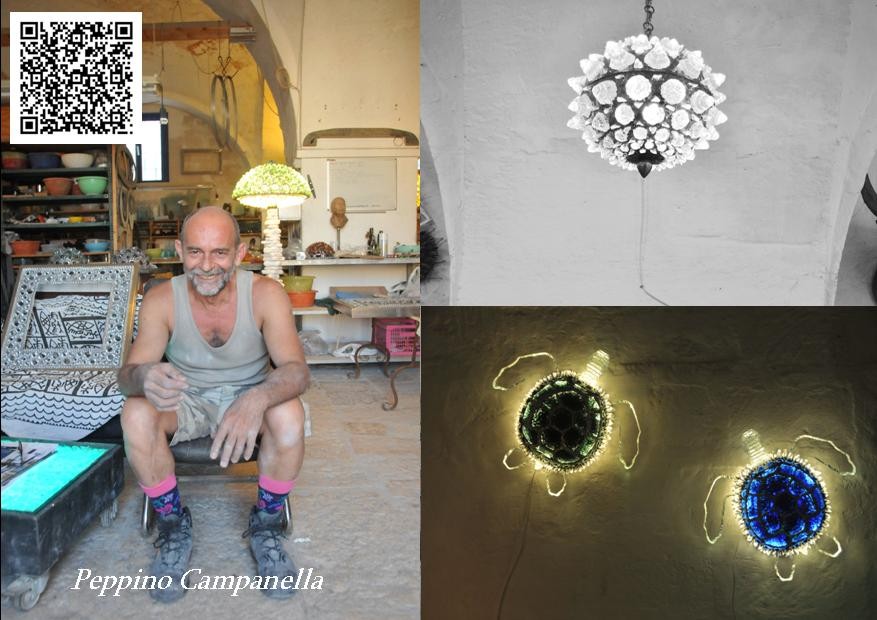 Les Pouilles comptent de prestigieux artisans d'art qui réalisent tant des garde-corps de  balcons ou des mains courantes, que des chandeliers ou des lits en fer forgé.
Puglia has some great artisans, who make railings for balconies or handrails, candlesticks and wrought iron beds.
Grottaglie's ceramics and Rutigliano's terracotta whistles, for example, are among the most characteristic symbols of Apulian craftsmanship.
The papier-mâché used for the carnival floats or for the statues and Mysteries of the Passion of Christ, are great works of art by masters mainly from around Lecce.
Canes, a throwback to the rural society of old, when people used to weave wickerwork and rattan baskets and chair seats, are today used to produce bags, lamps and armchairs as well.
Weaving techniques, such as those used by Niky Magnifico, a craft artist who learned them from an uncle and who today teaches them to blind children, working on restyling, combining restoration with the concept of artistic and functional recycling. Under his inspiring Ri-mobile project, old furniture and armchairs spring back to life and regain their long-lost beauty.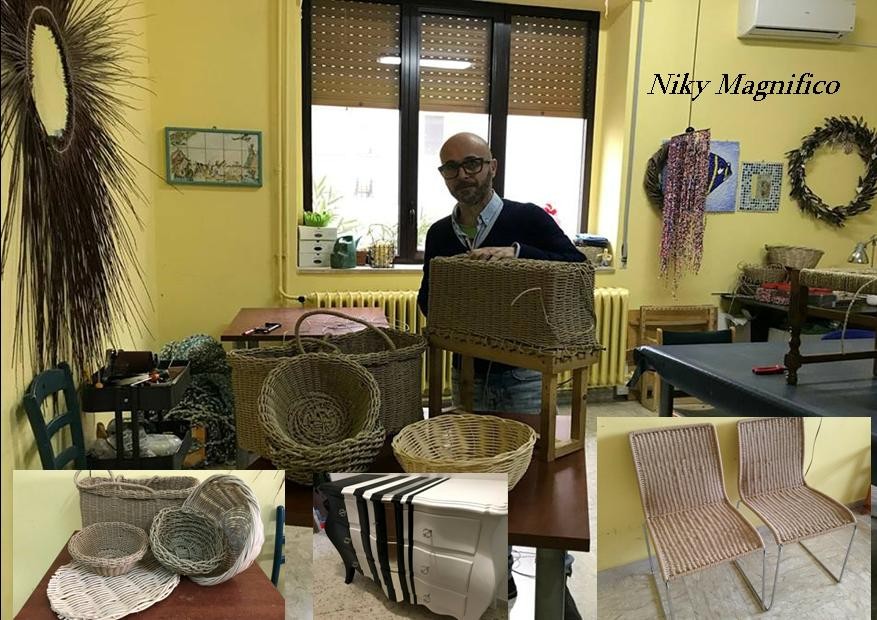 Fabrics for embroidered tablecloths, sheets, linen towels and curtains are another range of products that have always characterised Puglia; examples include the embroiderers of Alberobello or the Chiacchierino technique used in Conversano.
The ancient wool and cotton tradition in the Salento is still alive and kicking in the technique known as fiocco leccese (or Lecce bow), which may be of Saracen origin, with its characteristic crimped surface that distinguishes the famous carpets of Surano.
Glass, a ductile material recycled in the capable hands of a great Apulian craftsman, transforming slivers and shards into amazing alchemical lamps: Peppino Campanella from Polignano is an artist with a great affinity for recycling materials, making them into sculpture lamps that have earned him a reputation well beyond our shores.
Lecce stone has for centuries been the material of choice for craftsmen, for portals, church façades and buildings, and is now also used for making designer items.
The Salento was also the birthplace of goldsmith and artist  Roberta Risolo, with her deep-rooted connection with her surroundings, reflected in her choice of olive wood to create her wonderful jewellery in her Otranto workshop.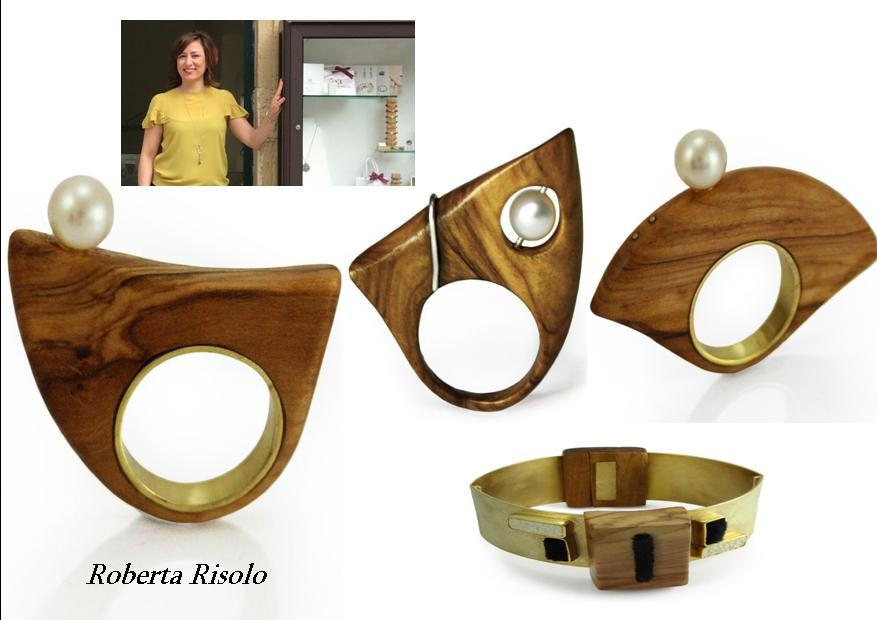 Or Mesagne artist Adriano Radeglia who has moved on from figurative painting to working with clay, which in turn inspired her to explore design and sculpture.
A lively regional scene, with artists who represent our beloved Puglia, a cultural, tourist and creative resource in the world.
The desire to experience the environment to the full, to create objects and works of art, helps Apulian artists challenge their preconceptions. Studying materials gives them the opportunity to create new forms, concepts and uses, in a land of stunning beauty, which enchants us with its myriad facets.