CHRISTMAS MARKETS IN PUGLIA
(post by TrulliOnLine staff)
Puglia's Christmas markets last anything from just one up to several days between the Feast of the Immaculate Conception and Christmas Eve, especially at weekends and in the period from December 8th to the 13th (Saint Lucy's Day).
Many a town square will have its own immense Christmas tree while the old town centres are adorned with traditional illuminations, which makes them even more scenic.
At the markets themselves, stalls will be piled high with Christmas decorations, traditional crib statues, and figures from the Apulian tradition.
Local craftsmen exhibit creations made with such typical materials as papier-mâché, terracotta, ceramics, and Lecce stone, as well as basketware, wrought iron, and various loom-woven fabrics: these tempting items will include Christmas decorations, jewellery, bags and furnishing items.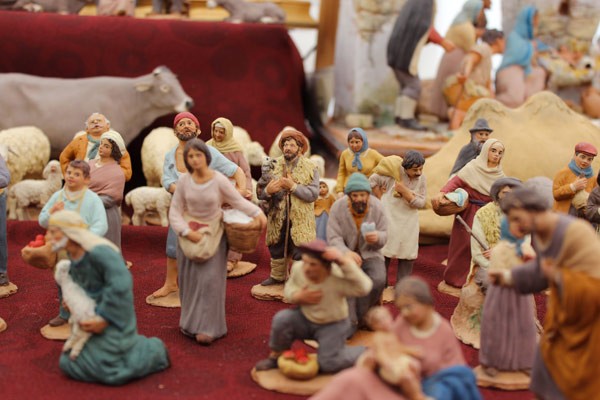 Roll up to the food stalls, to taste and purchase a whole host of local delicacies. And make sure to warm the cockles of your heart with a sip of the heady traditional vincotto and crunch on some excellent pettole*!
One of the loveliest Christmas markets in Puglia is the famous "Fiera dei Pupi" (puppet fair) in Lecce, which this year takes place from the 7th to the 24th of December, within the beautiful cloister of the former Theatine monastery. This temporary exhibition of artistic nativity scenes shows the artisans' mastery at its best, in papier-mâché, terracotta and Apulian ceramics from all over the region at an event whose origins have been dated back as far as the 16th century. The skilled hands of the puppeteers also work other materials such as FIMO clay, cork, glass, polystyrene and felt.
The Valle d'Itria in Ostuni, Cisternino, Locorotondo, Alberobello, Fasano, and Martina Franca is also a spectacle to behold at this time of year, with town and village centres decked out with festive decorations, ready to give a warm welcome to visitors to their food stands and displays of local arts and crafts,. In addition to the music filling the streets and the children's merry-go-rounds, enjoy the unique spectacle of trulli lit up in all their Christmas finery.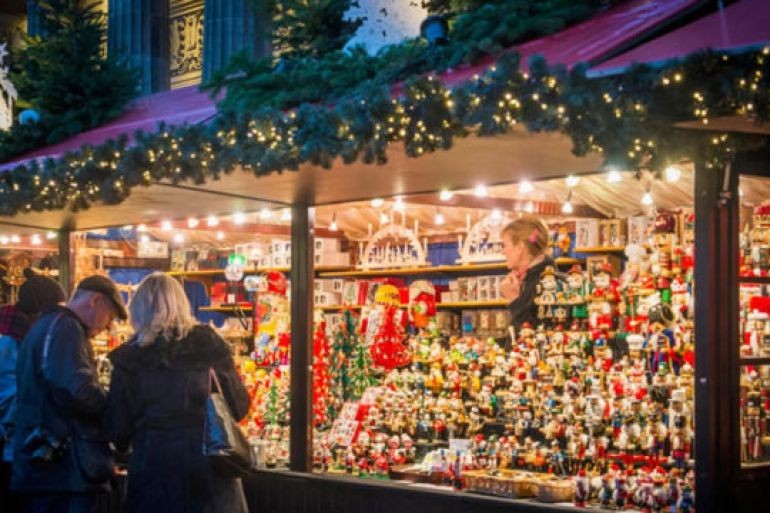 Make sure not to miss out on the spectacular "Alberobello Christmas Lights Festival" from 7th December to 7th January, with its installations and light shows bathing the alleyways, trulli and monuments of this UNESCO World Heritage site in a fairytale atmosphere.
Other events worth a visit – especially if you're here with the kids – are the Christmas Market in Fasano at the Fasanolandia theme park on the 2nd and 3rd and from the 7th to the 10th of December, and "Il Villaggio di Babbo Natale" (Father Christmas' Village), in the old city of Martina Franca from December 16th to January 1st.
One way to fully experience the magic of a Christmastime holiday in Puglia is to stay in a trullo, which will give you a nice cosy base from which to enjoy your visits to the various towns in the Valle d'Itria or to plan a day out to nearby Lecce.
Is there really anyone left who reckons Puglia can be attractive only in the summer? The Christmas markets, with their perfect combination of tradition, art and gastronomy, are living proof that your welcome in Puglia will be just as warm, even in December.
*or Pittule: fried balls of leavened dough, either plain or else stuffed with sweet potato or dried cod, anchovies, turnip tops, cauliflower, capers, black olives …